It is tuesday again and time for another challenge over at
Top Tip Tuesday
!! Sorry I am a bit late today as well. It has been a quite busy week with sick kids and that's when hardly any or no crafting gets done. So that's my excuse for being late today!
First of all I want to thank all of you that played along with our Fur and feathers challenge. You should look into our challenge blog and scroll to the winner post to see if you are in our winner circle. Now over to our challenge today. We want to see things in layers!! The exact challenge title is: Lavishly, luscious layers!! So bring the layers on and make a layered card or anything layered and show us what you've got made!!
My project for this week looks like this with this tip:
Tip: I know many of you think that male cards are hard. Try using some currogated cardboard and button as embellies. Some torn edges might do the trick too!!
----------------------------------------------------------------
A huge THANK YOU goes out to our Sponsors for providing the DT with images and prizes for our winners.
One lucky random winner will receive 7 digital images of their choice!
and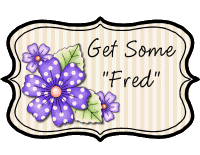 Winner will receive a $20 Gift Voucher!
------------------------------------
DP from authentique and 7 gypsies
white currogated cardboard
buttons and charm from stash
Diecut behind image and white string from Kort & Godt
My image is from our lovely sponsor Bugaboo and is called
Pig - calling out to Miss A
. He's coloured with these promarkers: china blue, cornflower, blue pearl, burgundy, poppy, crimson, black, umber, warm grey 5, pumpkin,ginger, amber, sunflower, watermelon(flexmarker), tea rose(flexmarker), pale pink, cool grey 2,1 and blender.
Now I hope I've inspired you to have a look into our challenge blog to see what my fabby teamies have made for this challenge!!